There were days when Rachel Erpelding found herself standing in line at Wilhelmina Gill Services Center, shouting that showers were available down the street for whoever needed one. Erpelding is the senior director of housing and employment services for Wyandot Center. She is part of the team at Frank Williams Outreach Center, one of the many community resources that has been affected by the
COVID-19 pandemic.
When coronavirus began to take hold on the Kansas City metro area in mid-March, Frank Williams Outreach Center was forced to shut down. Frank's typically serves close to 60 clients per day under normal circumstances, offering spaces to shower, do laundry, store items, socialize and use the computer and the phone. The team at Frank's knew the community would need access to these services during the pandemic and they got to work on a plan to make these services available in a way that was safe for everyone involved.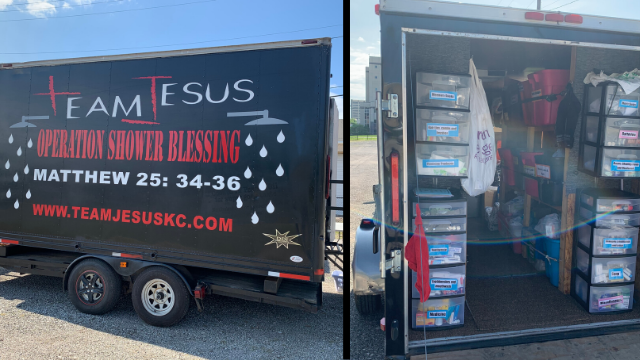 Within a week of shutting down, Frank Williams Outreach Center was able to allow individuals to start coming by to pick up their mail. Over the next few weeks, the team at Frank's was able to find a safe way to provide hygiene supplies to the people they serve. By late April, the team also had begun working with Team Jesus to bring their shower trailer to Frank's. The trailer offers individuals in need the chance to shower in a clean, secure environment. It also features a store where people can get hygiene supplies and a change of clothes.
The team at Frank's is looking forward to getting back to their "new normal," but in the meantime, they say they're just glad they can offer needed services to the community at a time when any degree of stability can be hard to come by.