Shyanne Hoff was a bundle of nerves on August 31, 2020. Hoff, a certified peer support specialist with Wyandot Center, had applied just a couple of weeks earlier to be part of Mental Health America's first-ever Young Mental Health Leaders Council. She was hovering around her inbox, waiting for an e-mail to arrive saying she had been selected for a spot on the council. At 7 p.m., with no such message in her inbox, Hoff sadly texted her close friends to let them know that she hadn't been selected.
But at 9:28 p.m., the message Hoff had been waiting for appeared in her inbox. Out of a pool of 300 applicants, Hoff was one of 10 individuals chosen for a spot on the council.
"I just cried happy tears," says Hoff. "It was a monumental 'I did it and I can make a difference' type of moment."
Hoff joined Wyandot Center as a certified peer support specialist in March 2020. She says her job allows her to do everything she wanted to do and more.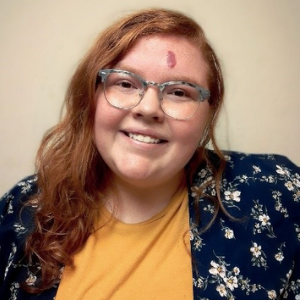 "I love sharing my story and having an impact and being able to help others who are in the same spot I was. This job has given me a family in a way I never had before."
Hoff will serve a six-month term with the Mental Health America (MHA) Young Mental Health Leaders Council, which brings together young people, ages 18 to 25, who are transforming the mental health of their communities. One way Hoff is doing that outside of work is through a mental health server on Discord, an app that allows users to chat in real time. Hoff's server offers several channels that are broken down by mental health diagnosis, providing users with a community of people who understand what they're going through.
"Mental health shouldn't be stigmatized. I want 13-year-old me who wanted therapy to have that support. I want to give people the access that I never had."
During her term on the council, Hoff will have the opportunity to receive one-on-one mentoring and work as part of a team. She will have the chance to share her voice and experience through social media content and in an annual report. Hoff will also present at local and national events with MHA and MHA's partners.
Hoff says she's hoping to absorb as much information and guidance as she can during her time on the council. After her time on the council ends, Hoff plans to take what she learns and use that knowledge to continue to reach out into her community and provide needed information and resources.  
Hoff says she's passionate about mental health and wants to reduce the stigma surrounding mental health so that no one else ever has to go through what she went through.
"Mental health shouldn't be stigmatized. I want 13-year-old me who wanted therapy to have that support. I want to give people the access that I never had."